Auraizon. Automation boost with artificial intelligence.
With the new, innovative software solution Auraizon by Aucos, you enter a completely new level of process and production system control. The integration of state-of-the-art artificial intelligence (AI) opens up unimagined possibilities in the productivity and flexibility of your line. Experience completely re-developed functions, which allow you to keep an eye on the efficiency of your line and the quality of your products intuitively and easily as never before.
Whether a manually controlled line or a fully automated process, Auraizon maps your individual production with its modular system and sets new standards in user-friendliness and customizability.
Track your products from the receipt of goods to shipping, along the entire supply chain and across all the different systems in your existing facility.
Start now into the next era of digitalization of manufacturing processes and discover Auraizon.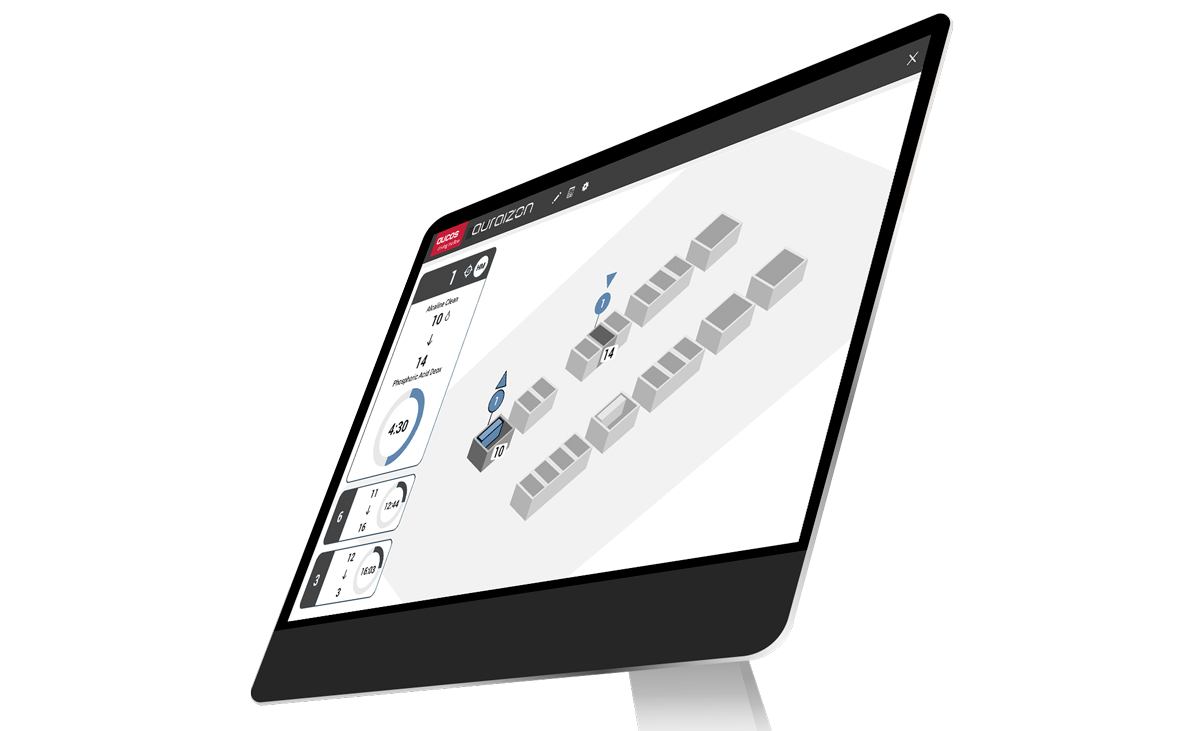 Clear. Intuitive. Expandable.
Our completely new, modern designed user interface, will change the perception of your line with lasting effect. The intuitive software is completely designed for clarity and allows you to navigate through complex processes and data structures, as well as access to meaningful reporting and a holistic overview of your production process. Keep an eye on your entire line in the unique 3D view.
It doesn't matter whether you operate a manually controlled or highly automated line – get the most out of your process and increase your throughput without changing the components.
Complex line control has never been so easy.
More overview. More options.
At a glance, you can see the status of an entire machining process and detect deviations, before they become a problem. The visual process display perfectly complements the classic detailed view.
The right solution. For every challenge.
With our basic packages, we map various infrastructures right from the start – from the classic manual line to the fully automated production process.
Contact us
Have we aroused your interest? Perfect! Write or call us, we will be pleased to give you more details about the future of production control.

此表单目前正在进行维护。请稍后再试。